The days are too short and getting shorter. I need daylight to function. When it's dark by six that means that I will fall asleep at eight. I discovered there is a cure, it's called sugar. Lots and lots of sugar. This Engadiner nuss torte is sugar, but better. Can you improve upon sugar? Well find out for yourself.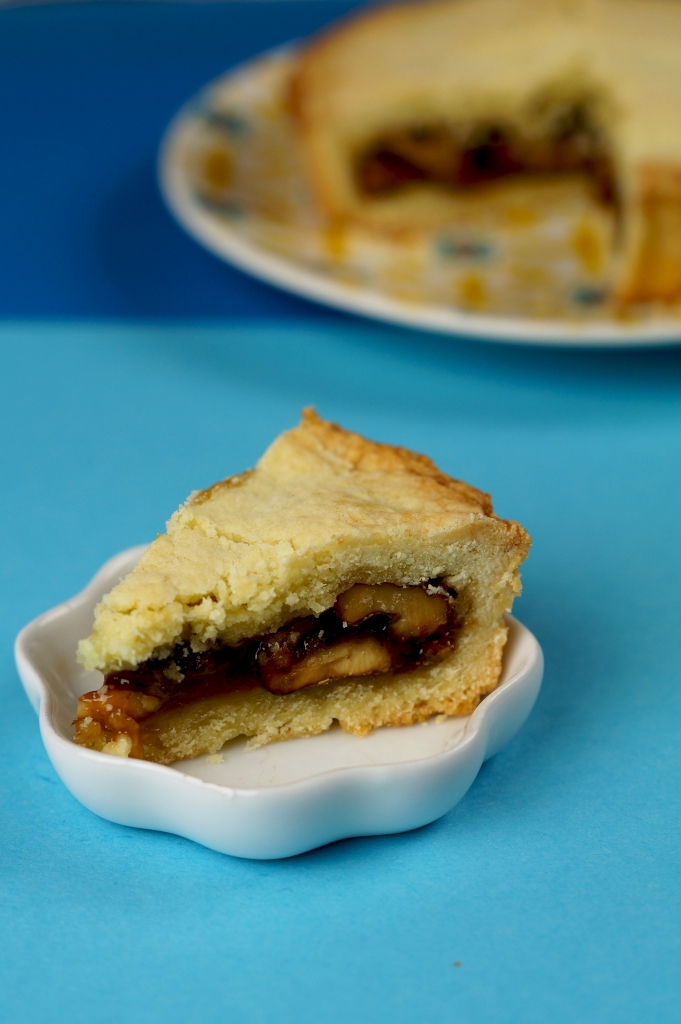 Recipe
Total time: 4 hours (including cooling). Equipment: Three small tart forms (12 cm, with removable bottoms), food processor fitted with the knives.
Ingredients
Tart crust
300 g flour
170 g butter
75 g sugar
2 eggs
Filling
150 g sugar
1 tablespoon sugar syrup
45 ml water
110 g heavy cream
180 g walnuts
1 tablespoon honey
Directions
First prepare the crust
Put all ingredients in the bowl of the food processor and pulse until a dough start the form.
Turn the dough out onto your kitchen counter and quickly knead it together until it holds together into a ball.
Shape into a disk and cover with plastic wrap. Place in the fridge for 2 hours or over night.
Prepare the filling
Heat the cream in the microwave for a minute. This reduces the temperature difference between the cream and the hot caramel to which it will be added.
Place sugar, syrup and water in a pan with a thick bottom. Heat on high heat until the mixture turns into a deep brown caramel.
Turn of the heat and slowly add the cream. Be very careful because hot caramel might splutter around a bit.
Return to heat and stir to dissolve all the caramel into the cream.
Remove the pan from the heat and add the honey and walnuts. Stir well to cover all the nuts with caramel.
Let it cool for about 1 hour or until room temperature.
Assemble

Preheat your oven to 160 C.
Roll out the 2/3 of the dough on a surface with lots of flour to prevent sticking.
Divide the dough roughly in three pieces and press into the tart forms.
Roll out the remaining 1/3 of the dough. With a circular cutter that fits the top of the tart forms cut out three lids for your three tarts.
Divide the filling over the three tarts and even it out.
Place a dough lid on each tart and press the sides together all around the tarts.
Bake at 160 C for 30 to 35 minutes. They are finished when the crust is golden brown.
The end.